To save our clients from multi-million dollar settlements like this one.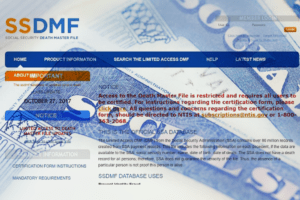 The Associated Press reports that a $4.5 million settlement has been reached with life insurers — great news for the states, but not such great news for the insurers who will be paying out that money.
The report (North Dakota to get $96,000 as part of multi-state settlements with life insurance companies) explains that life insurers were sued by various states for inappropriate use of the Social Security Administration's Death Master File.  A related Valley News article notes,
"Life insurers have used the DMF for many years to search for and stop payments to annuity holders, but have not used the database to identify deceased life insurance policyholders to pay beneficiaries. Under the terms of the settlement, Guardian Life and Pacific Life will implement a number of business reforms to promptly identify when a policyholder has died and will use the DMF on a uniform and timely basis to search for deceased policyholders and make payments to their beneficiaries."
Life insurers are now required to routinely search the Death Master File; and they're not the only ones.  As lawmakers increase their focus on the Death Master File as an essential aspect of responsible compliance, more and more industries are adding regular death master file searches into their routines, adding an extra layer of protection in their compliance policies.
Learn More:  Death Master File FAQs and Resources