Anyone working in the field of healthcare human resources should understand the role of the Office of the Inspector General in both investigating fraud related to federal health care programs and penalizing health organizations that hire people placed on the federal exclusion list. Essentially, the OIG compiles a List of Excluded Individuals/Entities (LEIE) that provides information to health professionals, patients and the public on providers that have been prohibited from participating in Medicare, Medicaid and other federal health programs, and this data is available via the OIG database.
Any organization that hires or contracts with someone listed on the federal and state exclusion databases is subject to significant financial penalties, which is why OIG database screening is such an important part of health conduct compliance. In fact, OIG fines for exclusion violations are on the rise, averaging $197,000 per individual. That's reason enough to consider regular screening a must. But have you ever wondered about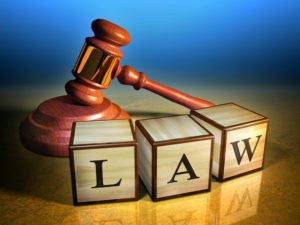 the reasons that people end up on the exclusion list in the first place? Only a few days into March, the OIG announced a new agreement that provides a perfect example.
The Offense
Dr. Charles Denham, of Laguna Beach, California, allegedly both solicited and accepted kickbacks between 2008 and 2010. Denham, who operated both a consulting company, Health Care Concepts Inc., and a research organization, Texas Medical Institute of Technology, is a patient safety consultant who co-chaired the Safe Practices Committee of the National Quality Forum at that time. The committee is responsible for reviewing and making recommendations on standardizing practices in healthcare.
Apparently, Denham received monthly payments during his tenure on the committee from CareFusion Corporation and failed to disclose these payments. Prosecutors contended that he sought out these payments in return for promoting the use of a CareFusion product, ChloraPrep, violating the Federal Anti-Kickback Statute and therefore causing fraudulent claims for ChloraPrep to be submitted to federal health programs.
The Settlement
The OIG announced March 2 that Denham had agreed to pay $1 million to settle these allegations. In addition, Denham and both of his businesses will be excluded from Medicare, Medicaid and any other federal health program. "Quality and patient safety must drive medical recommendations," Inspector General Daniel R. Levinson of the OIG said in a news release. "Doctors that put profits ahead of this core value must be held accountable."
What do you think of this case? Does knowing more about how some providers land on the exclusion list help you see the value of OIG database screening?
Please refer to this resource for more helpful information on OIG Exclusions and LEIE searches.